MAGAZINE DESIGN
Magazines are meant to catch our attention, which is why they are placed near check out counters where our eyes tend to wander while we impatiently wait for our turn to pay for our groceries. Usually, most magazines attract our attention by using bold colors, beautiful close up portraits of famous people, and overcrowded notifications that tend to cover up the subject of the cover. Therefore, the challenge needed to be conquered was to design a magazine that embraces the cover image instead of overlapping it with notifications. Thus, a picture of a strong female suits the cover of a health magazine. On top of that, her eyes gazes beyond the page and into the viewers' eyes. Geometric shapes are also vital to the design in order to draw attention to the viewers. The intro page of the article uses a bright color to engage the readers while the article has various pastel shapes to wrap the pictures and quotes together. Every page of the magazine is different but they all have a unified look.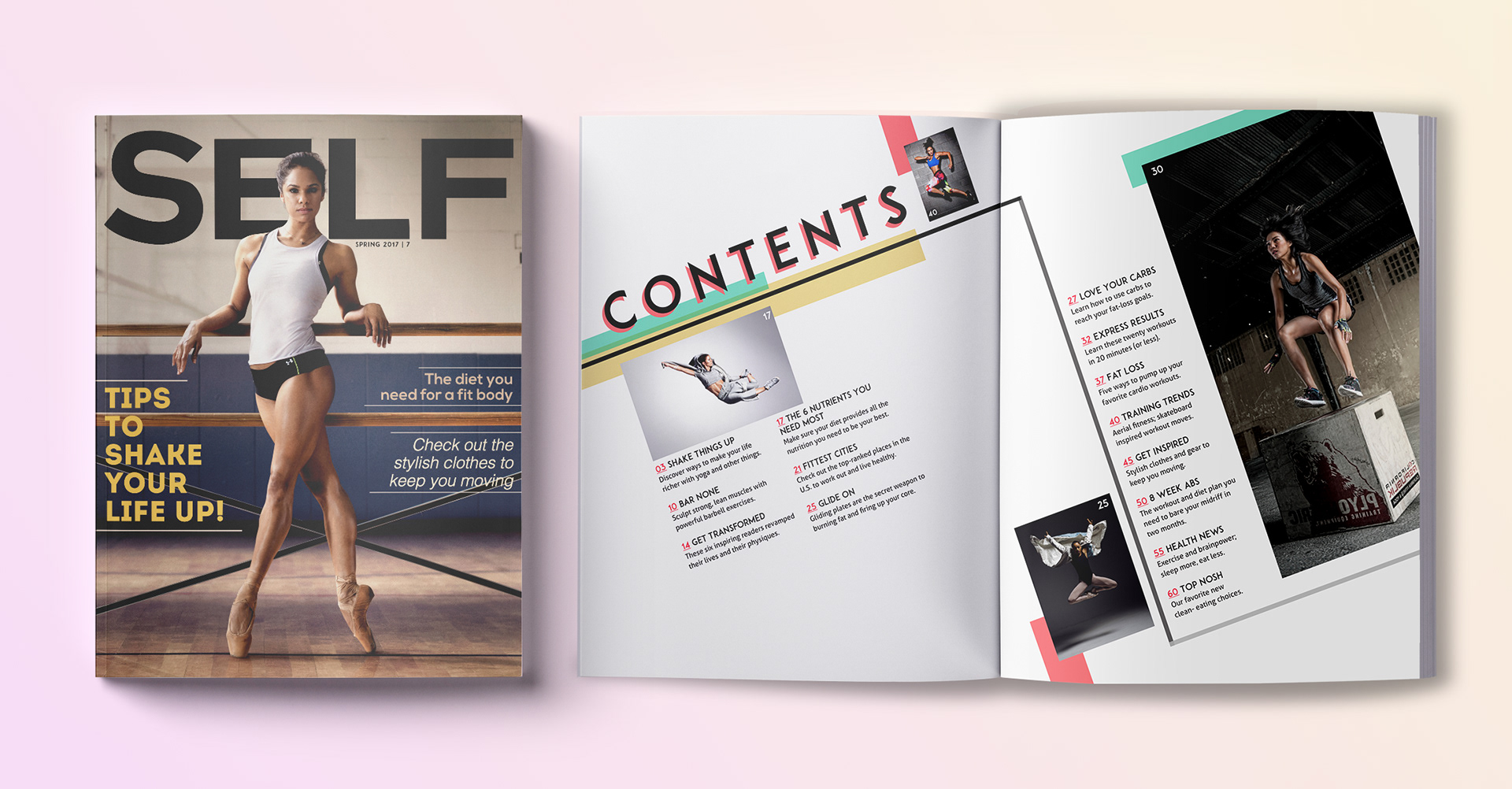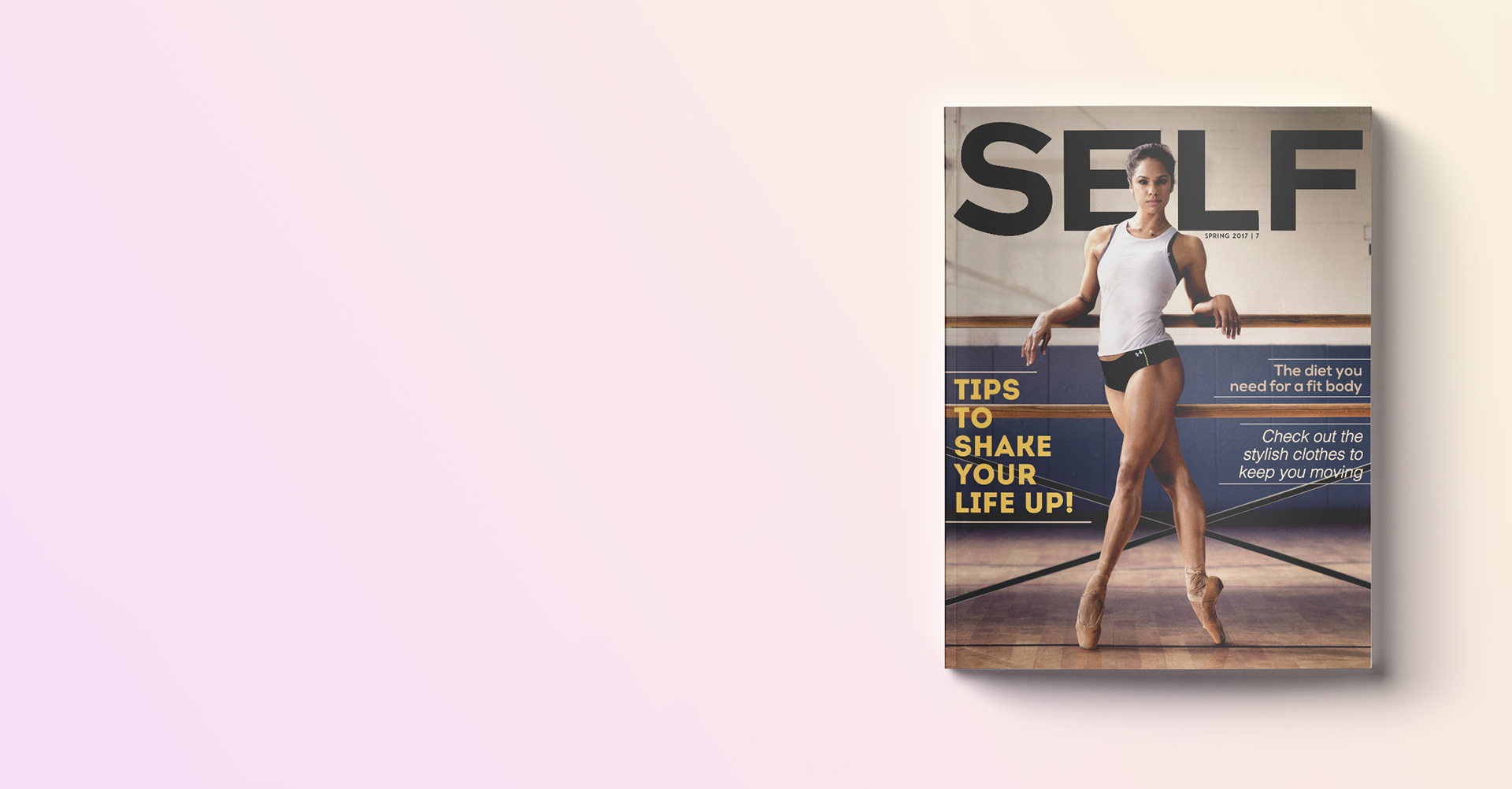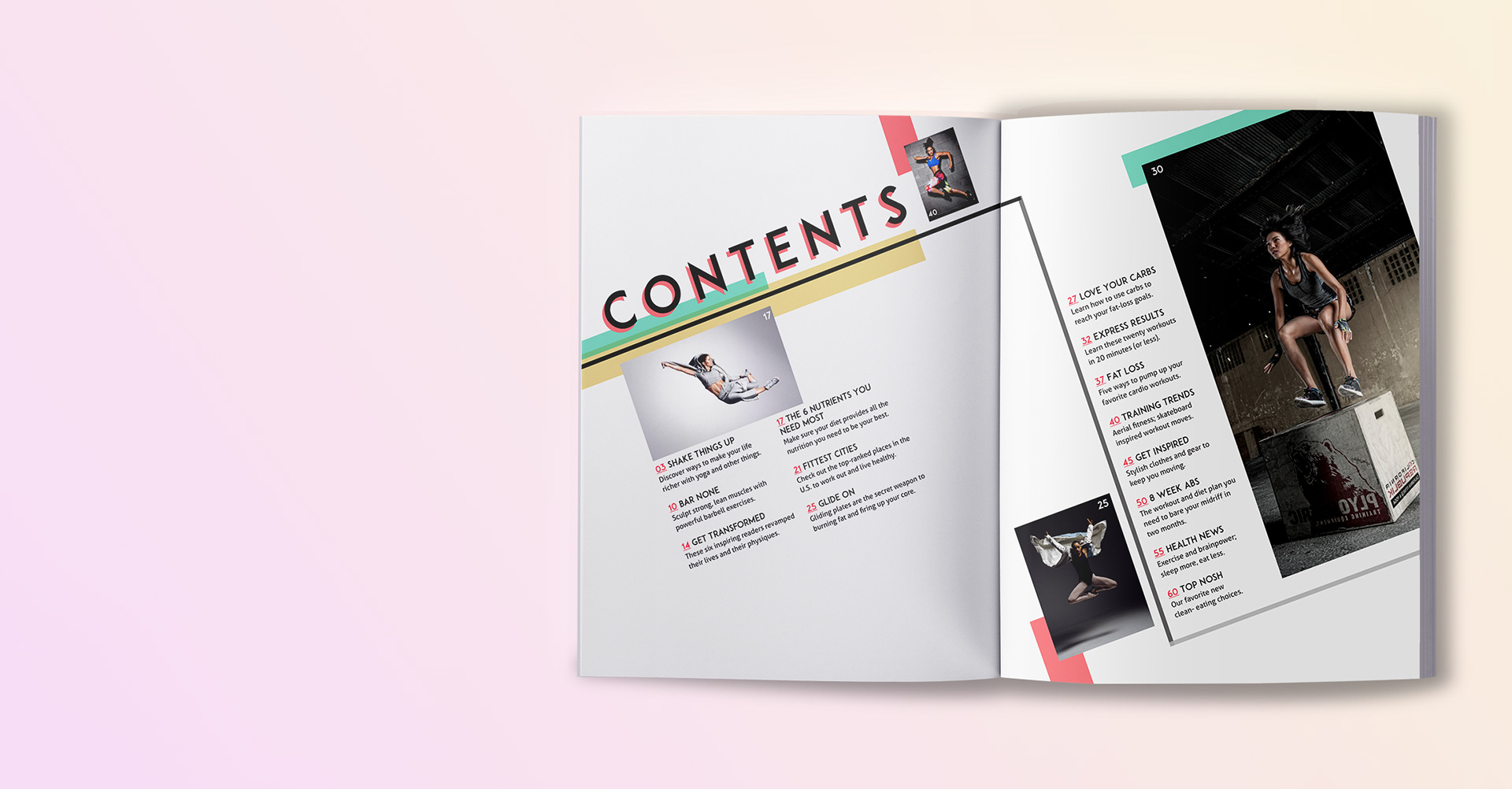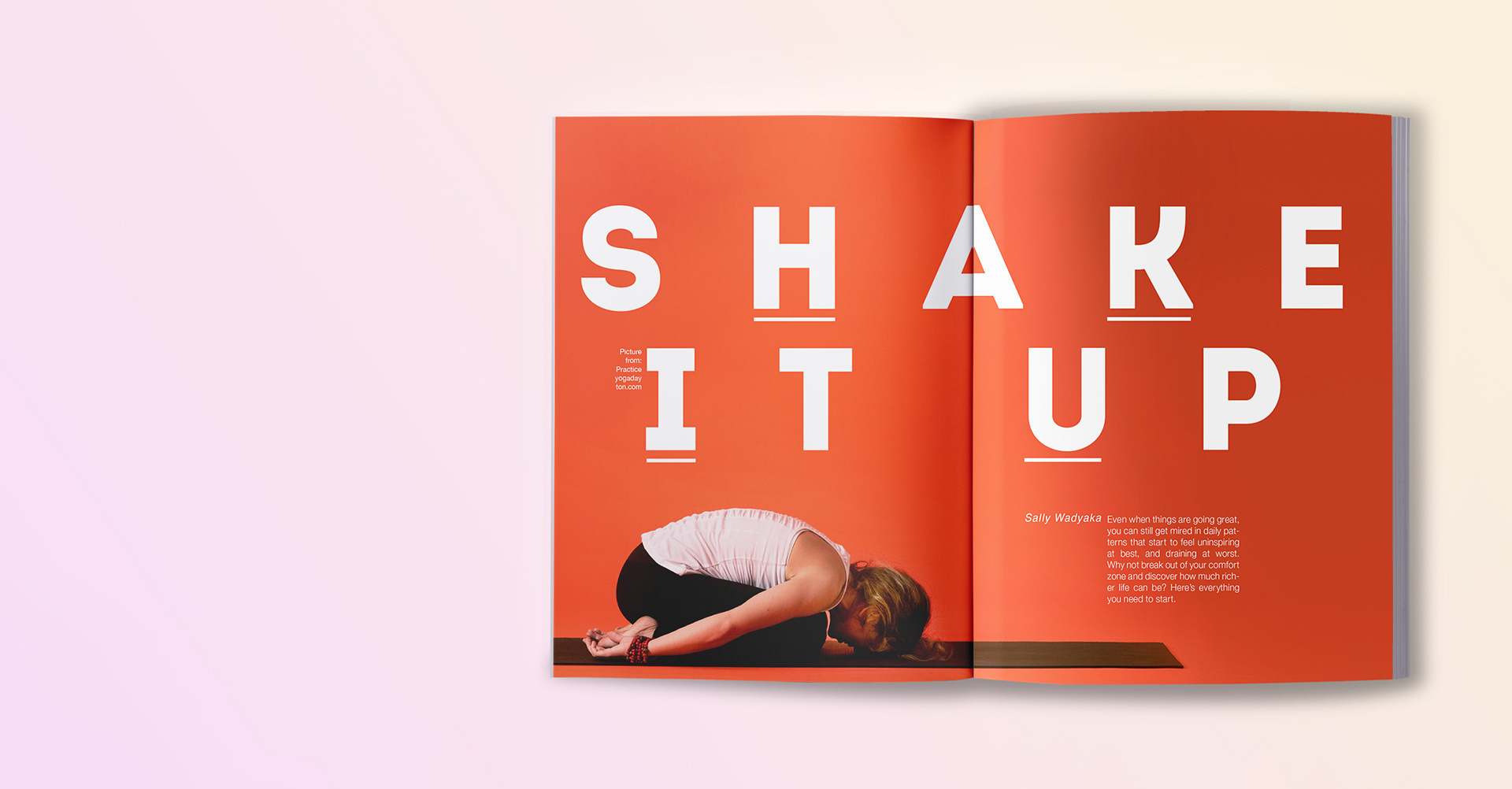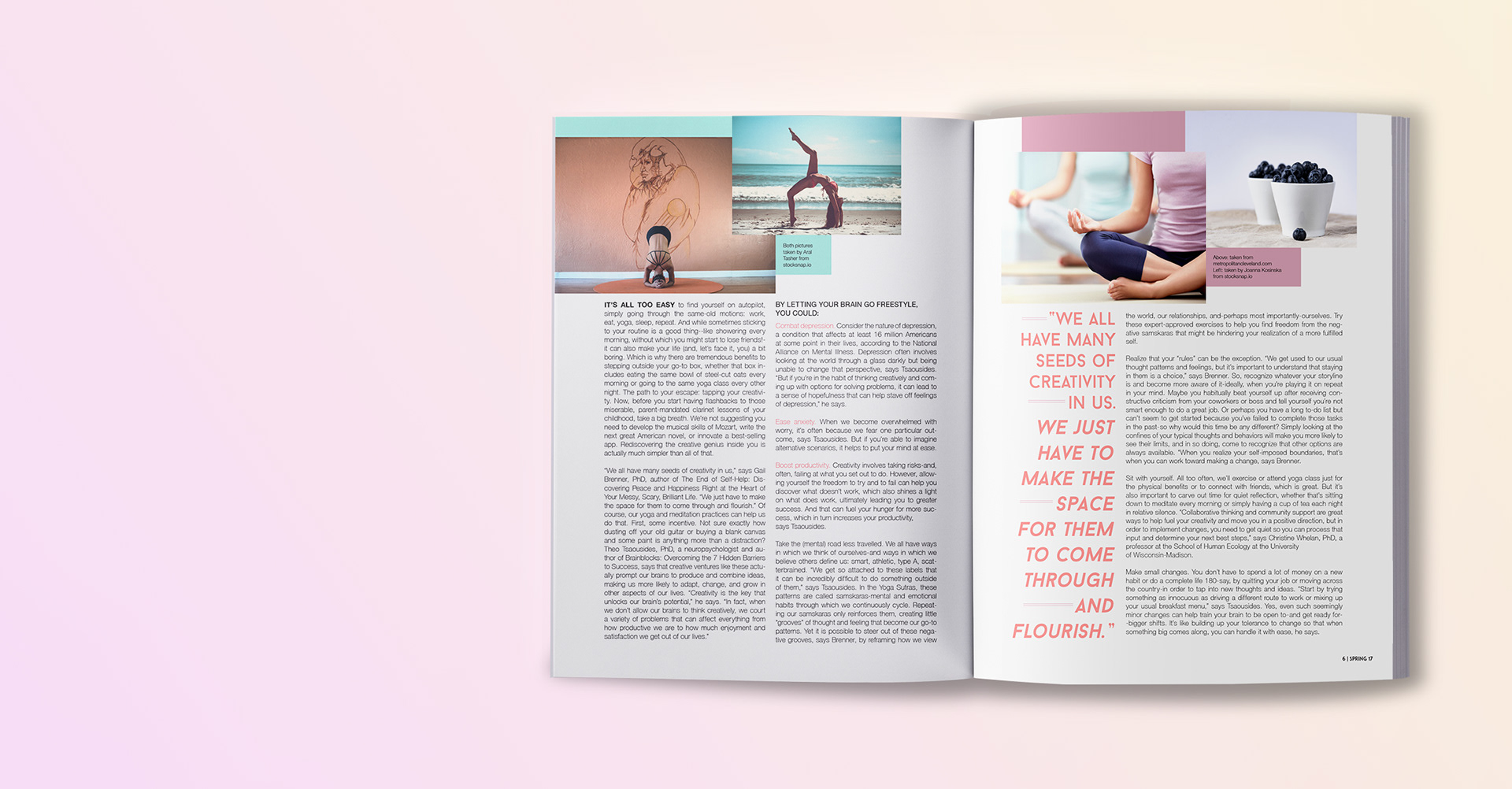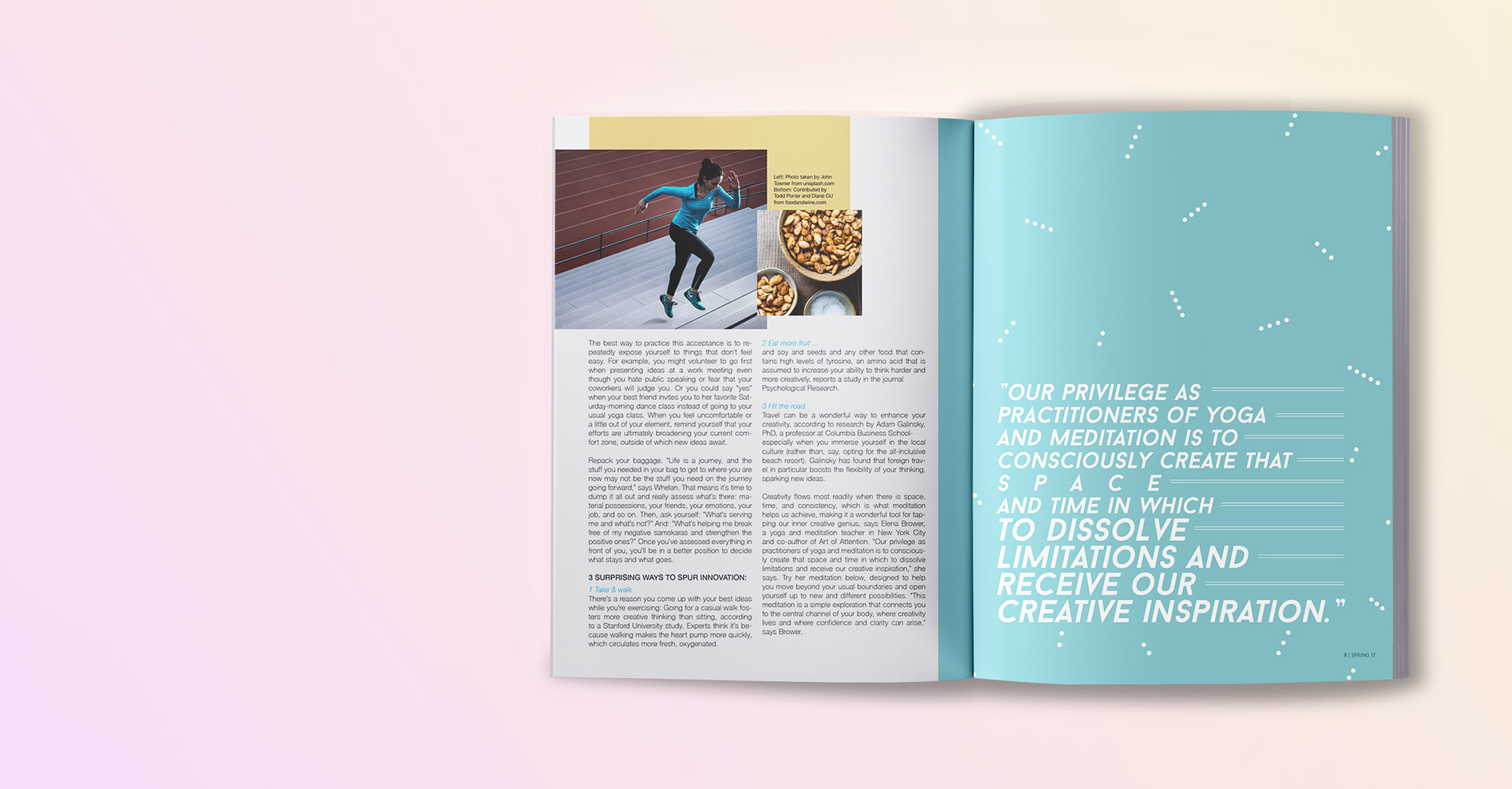 Project for Type and Design Class
Kansas State University
Spring 2018
Applications used:
InDesign
In this project, we were told to choose a magazine. Then, we were supposed to analyze the magazine structurally and draw a replicate grid based on the existing layout.  Since my topic was health, I decided to find an article and imagery based on yoga.  
The assignment requires us to design a cover, content spread and a 6 page (3 spread) article.  The article spread must include minimum of 5 images, two call outs, captions for each image, introductory paragraph and page numbers.
The magazine cover should include, a masthead, issue number and date, as well as 3 articles notifications. The cover image should not be related to your article, but instead         be conceptually related to the magazine topic. The use of an existing magazine masthead   is required.
This assignment must focus on hierarchy, scale, activating negative space, type image relationships, expressive typography, flow and ease of reading etc.